Precise Calibration are now pleased to be able to offer a new reporting service to all our customers who hire a Power Quality Analyser from our extensive fleet of test meters.
Power Quality Health Check is a new online reporting service where the analysis of your monitored results is done for you by one of supplier partners Power Quality Expert.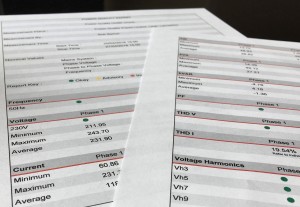 The report is available for £150+VAT and includes an intuitive "traffic light" system to highlight areas of interest.  The final report is presented in an online or PDF format.
Please contact us today to arrange a Power Quality Health Check with your next hire from us.