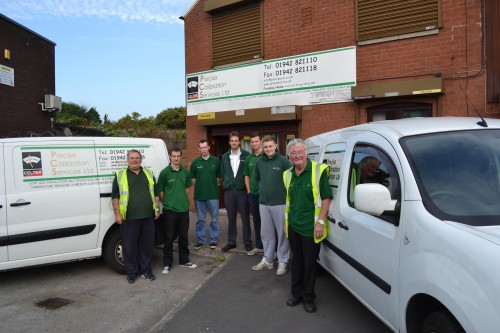 Welcome to Precise Calibration Services Ltd
Based in Wigan, Lancashire, Precise Calibration Services Ltd offer a comprehensive calibration service on all electrical, mechanical and environmental instrumentation.
Done within our modern, extensively equipped laboratories, all calibration is performed to a minimum of ISO9001:2008, with traceability back to UKAS.
Along with calibration, P.C.S. Ltd offer various other products to ensure it revolves around customer needs.
Repair – Test equipment can be repaired down to component level. Over 20 years'experience.
Hire – A variety of instruments for hire.
Instrument Sales – Being a supplier for over 10 manufacturers, P.C.S. Ltd can offer a full range of products from the leading suppliers in test and measurement.