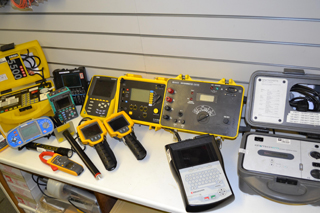 Precise Calibration Services Ltd understands the importance of their customers' needs and subsequently offer a hire service. Whilst equipment is being calibrated and/or repaired, hire equipment is available to maximize customer efficiency.
Hire is not just available as a replacement whilst instruments are under service at P.C.S. Ltd. Customers can benefit from hire equipment that suits their engineering needs, with packages tailored to their requirements.

All hire equipment is supplied with calibration certificate traceable to national standards, along with instructions, test leads and product support.